Odoo In Manufacturing Industry
Manage raw materials to workstations to workers, all at single place!
Contact us
The manufacturing industry has tons of things to take care of. From raw materials to finished goods to equipment management and several other things needs to be managed regularly. Keeping track of all the processes and their needs manually is prone to unavoidable errors. Manufacturing consists of many inter dependable functions such as inventory, warehouse, supply chain management, sales, procurement, etc. To manage these functionalities effectively, an efficient management system is necessary.
Odoo manufacturing ERP is one of the best ERP software for the manufacturing industry. ERP Software for the manufacturing industry helps to overcome industrial challenges like uncompromised workforce management, optimum utilization of assets and resources, market-driven process, risk management, cost reduction, and more. Odoo manufacturing ERP comes with many features like manufacturing orders, factory coordination, schedule management, BOM making it an all-inclusive suite of ERP applications for the manufacturing industry.
Improved efficiency
Accurate planning directly based on real manufacturing time measures.
End-to-end Integrations
MRP, Quality, Maintenance, and PLM fully integrated.

Real-time Communication
Display worksheets, quality alerts to workers during operations.

factory automation
Capture data in real-time from your equipment using the API.

Odoo in Textile Manufacturing
All you need is a single software to manage everything
Engineering
- PLM
- Bill Of Materials
Supply Chain
- MPS
- Routes
Manufacturing










Engineering
- Routings
- Worksheets
Quality
- Control Points
- Checks
- Alerts
Maintenance
- Equipment Management
- Maintenance Requests
Full Package Manufacturing Solution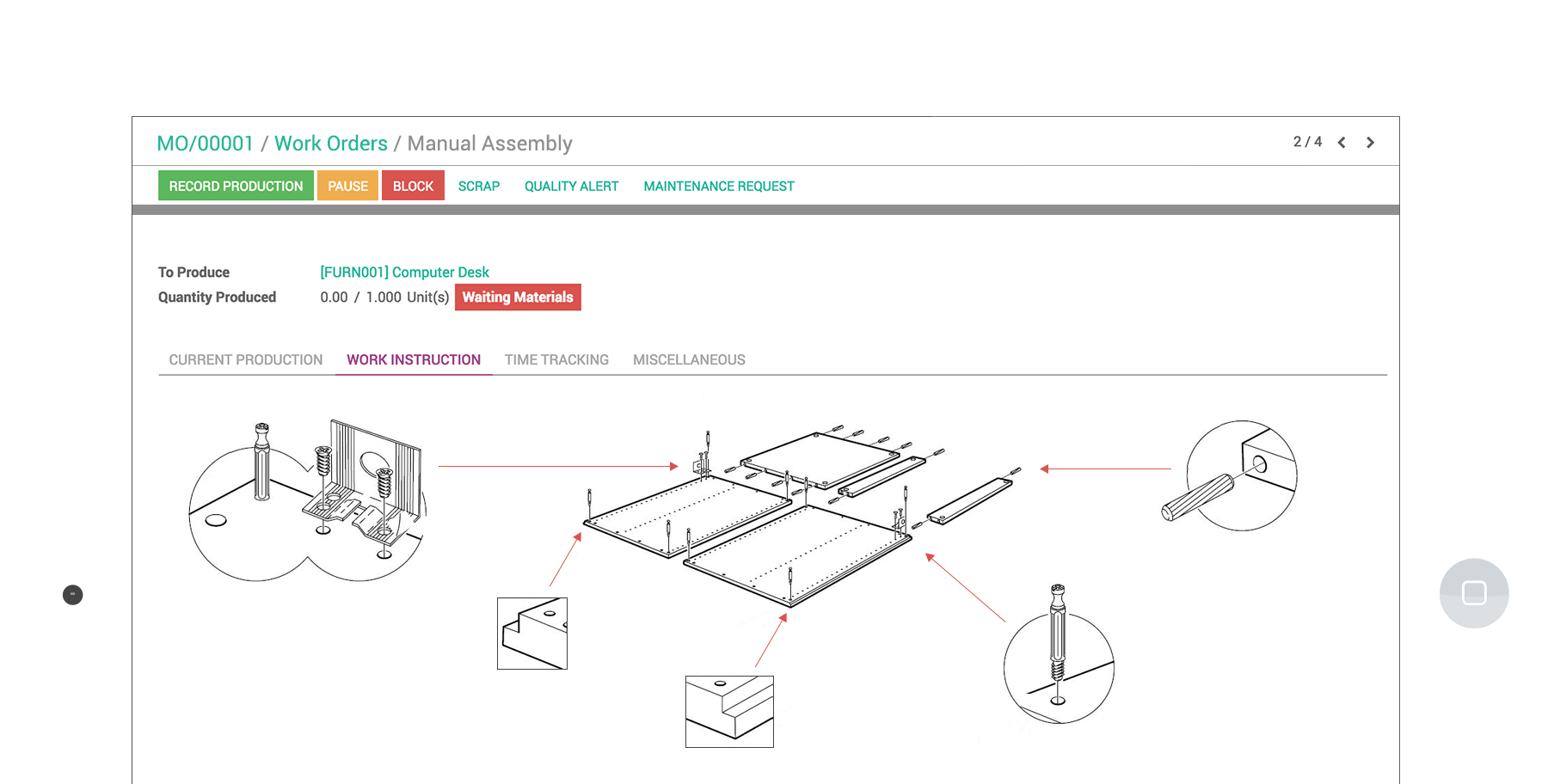 Contact us for Implementing a Perfect ERP Solution for your Manufacturing Plant!